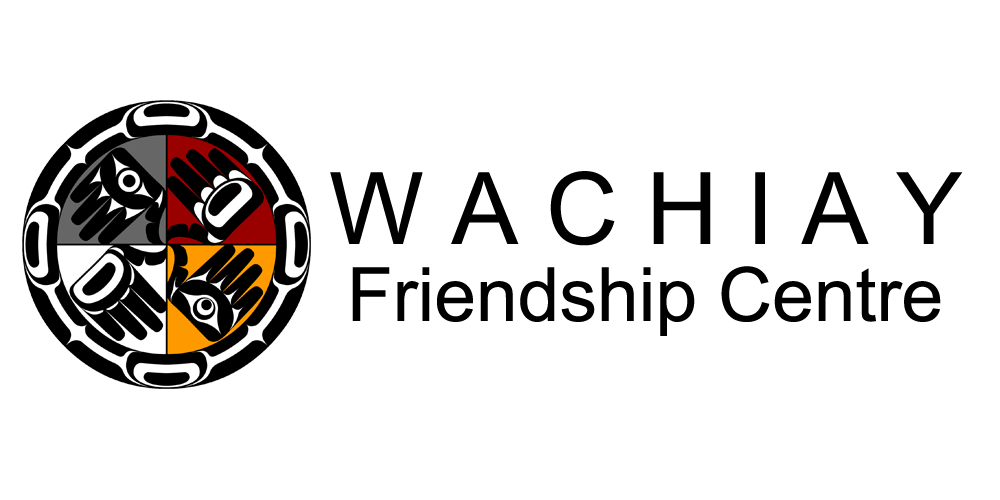 Attention Comox Valley Residents
Wachiay Friendship Centre needs your help naming
our affordable housing project!
​
To enter simply submit your suggestion to:
​
Don't forget to include your contact information.
​
If your submission is selected you will win
$200.00 in gift cards to your favorite grocery store.
​
Enter today, deadline June 1, 2022
​
One entry per person please
Wachiay Friendship Centre
Programs & Services Delivery During Covid 19 Pandemic
Programs and Services staff are accessible via telephone and email from 9AM to 4PM Monday to Friday.
Staff and Program contact information is available under the "Our Services" tab on this site.
To the left of our front door entrance is a buzzer.
Please push the buzzer if you have questions for staff
Or
You are accessing the following Community Services
available Monday to Friday 10AM to 3PM.
Helping Hands Food Bank
Sister Mary's Emergency Funding
Tents, sleeping bags and tarps
Phone and computer access
Mail Pickup
Family, Elders, Youth, Children and
group activities are temporarily suspended.
Wachiay Friendship Centre is here to serve all community members.
Our Board and Staff members wish for everyone to be safe and healthy.
Do not hesitate to send us an email through our website if you have questions or suggestions.
A place for Indigenous and non-Indigenous people to come together, to share traditions and to learn from one another. Wachiay is here to provide vital support and services to the peoples of the Comox Valley
​
We invite you to visit us.
​
​
We appreciate our generous supporters who help make our programs available to the community.
​
Our community members, staff and board thank the following organizations for providing COVID-19 emergency funding and supports to our organization.
​
Generous donations from caring donors provide financial capacity and tools
to help safeguard the well-being of families, children, elders, youth and adults in our community.
Indigenous Services Canada, Province of British Columbia, Vancouver Foundation,
Lu'ma Native Housing Society, Provincial Indigenous Homeless Committee, Reaching Home Covid-19 Economic Response Plan
Loblaws / Superstore, All One Fund, Comox Valley Foundation, Guru Nanak Foundation of Canada, Soap for Hope
Funding from these generous donors support:
Food security, housing security for rent supplements and rent deposits,
hygiene products, medical prescriptions
and other essential needs.